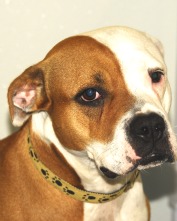 The Minnesota Humane Society (MHS) does not operate a shelter, but is a foster based no-kill organization. The animals in our adoption program have been rescued from the pound. We generally do not accept owner surrendered animals into our adoption program, with the exception of animals previously adopted from MHS. If you previously adopted an animal from MHS and are unable to keep it any longer, please contact us by email at info@mnhumane.org. The terms of MHS' adoption contract require that all animals be returned to MHS. We recommend you consider only adopting from, or surrendering an animal to, a no-kill organization. Contact numbers for metro area no-kill organizations are listed below. Placing an animal with a no-kill organization gives you the peace of mind that the animal will not be killed, but will find another home. County humane societies and animal control facilities are flooded with animals and often put 50% of the incoming animals to sleep. The situation is much worse for cats, older animals, or any animal with a health or behavior problem. Adopting from a no-kill organization is important because they do not put animals to sleep, and they can only rescue more when they adopt out the ones they have. Also, the animals available for adoption have been checked by a veterinarian, are current on their vaccinations, and have been spayed and neutered. These rescue organizations have a wide variety of animals—young to old, purebred to mixed breeds, and small to large.
If you want to find another home for your animal because of behavior problems, we urge you to contact an animal behavior specialist for assistance. Most behavior problems can be eliminated when properly addressed.
Click here for animal behavior and dog obedience information.
---