Solutions To Wildlife Nuisance Problems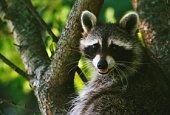 1. Animals in chimneys:
Close damper on fireplace so animals do not have access to your home.


Place a radio tuned to WCCO underneath the damper (WCCO is the only station that will work due to its strong receptors).


Elevate the radio right up to the closed damper by using a cardboard box.


Play the radio day and night for anywhere between 48 - 72 hours at as high a volume as tolerable.


If the animal(s) do not move out right away, it is usually because there are newborns that cannot be moved safely. Wait 1 - 2 weeks and try again.


Once the animal(s) have moved out, it is imperative that you have your fireplace chimney capped before turning the radio off. It is recommended that you contact a professional chimney sweep to check to make sure your chimney is empty, clean it out, and put on a reliable sturdy cap.
2. Removing an animal from a window well: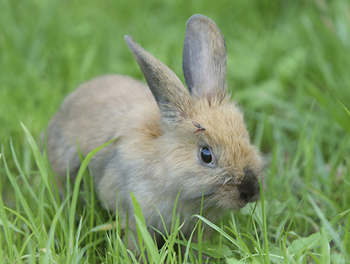 3. Animals dining on your garden, flowers, trees and shrubs:
An effective, non-toxic odor repellent is a mixture of 2/3 water to 1/3 plain non-soap ammonia. This repellent works for all species. Though the repellent is non-toxic, it tastes terrible and should not be sprayed directly on food eaten by people, but can be sprayed around the border of food gardens. In addition to acting as a repellent, the solution also acts as a fertilizer to many plants. Rains will dilute the repellent and neutralize its effect, so you will have to re-spray after a heavy shower.

Fencing your garden is another option, but remember some animals are diggers, so it is necessary to bring some of the fence underground. This will provide you with a sturdier fence.

Live trapping is not an acceptable way to deal with the problem. It is FUTILE. Studies conducted by the Humane Society of the United States have found that an area will hold no more or no less than a limited number of a species. Removal of an animal from an area only results in another animal of that species moving in. Also, live trapping can result in the death of the animal and her litter of babies if left behind.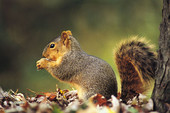 4. Animals nesting in attics, overhangs, under decks, or other areas of your house:
Again, placing a radio tuned to WCCO as close to the nest as possible, will also work in this case. Play the radio continuously up to 72 hours. If the radio will be placed outside, put it in a plastic bag to protect it from the elements.


Once you are sure they have all moved out, repair the area of access to your home immediately. Consider putting ½ inch hardware cloth behind decorative lattice under your deck, and extend some down under the ground to protect against digging.


Discourage chewing on wood, decks, frames of sheds, and garages by spraying the area with undiluted ammonia.
6. Pigeons / birds on the windowsill:
---

Please donate online today. Your donation will help us save more lives!