Trap-Neuter-Release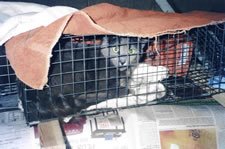 The tragedy of homeless cats has reached epidemic proportions in the Twin Cities area. Abandoned domestic cats who have had minimal contact with people, and of course, their offspring develop a natural fear of humans. Such cats are referred to as feral. Failure to spay and neuter these formerly domestic cats allows them to breed uncontrollably. It is shocking to learn that a pair of breeding cats can produce two to three litters in a year, which over a seven-year period can result in more than 400,000 offspring. At first glance, one might think that trapping and euthanizing is the answer; however, it is impossible to trap all feral cats, and since their rate of reproduction is so rapid, large numbers of offspring continue to add to the population.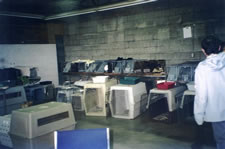 Studies on how to deal with this growing problem have shown the most successful method is trap-neuter-release. Once sterilized, these cats can no longer reproduce. Trap-neuter-release also involves a feral caregiver who helps manage the food, water. shelter and when needed, medical care for the cats in the colony. While a loving home is an ideal situation, this method allows these cats to live out their lives as comfortably as possible--without adding to future generations of misery.

Trap-Neuter-Release Programs
Feline Rescue (651) 642-5900
MN SNAP (612) 720-8236--offers low cost spay/neuter
Kindest Cut 763-489-SPAY (7729)--offers low cost spay/neuter
Animal Ark (651) 772-8983--does not have a TNR program, but does have live traps available for use with a deposit fee
---

Please donate online today. Your donation will help us save more lives!